As we did with the 101 Best Crime Novels of the Past Decade list for adults, we have collected Booklist's top 100 mysteries for youth reviewed over the past decade, from 2006–2015. Given the variety across genres and age groups, there's sure to be something for every sleuth-in-training, from junior private eyes to the most hard-boiled teen detectives.
Older Readers
Agnes Quill: An Anthology of Mystery, by Dave Roman and illustrated by Jason Ho and others
Grades 8–10. Gutsy young detective Agnes solves four cases, tussling with zombies and poltergeists along the way, in this graphic novel that features accomplished artwork in varying styles.
The Art of Secrets, by James Klise
Grades 7–10. Saba's home has gone up in flames. When a rare book turns up at a fund-raiser for the family, its presence raises many questions about how it survived and the identity of the author. An art mystery, but much more.
As Red as Blood, by Salla Simukka
Grades 10–12. Lumikki, who calls herself the "secret love child of Hercule Poirot and Lisbeth Salander," tries to avoid meddling in other people's business. That is, until she finds bloodied money in her art school's darkroom.
Behind the Curtain, by Peter Abrahams
Grades 6–9. Troubled by her football-player brother's new strength and aggression, eighth-grader Ingrid searches for answers and discovers a town-wide scandal. The second entry in the winning Echo Falls Mystery series tells a timely story of high-school steroid abuse.
Blood of My Blood, by Barry Lyga
Grades 10–12. Lyga's I Hunt Killers trilogy closes with Jazz determined to do away with his villainous father for good. But can he use his dad's sociopathic tricks without becoming a sociopath himself?
Bog Child, by Siobhan Dowd
Grades 8–11. After a girl is found preserved in a bog, the mystery of who she is and how she died provides a window into the 1980s troubles of Northern Ireland ravaging Fergus Crane's family.
Bullet Point, by Peter Abrahams
Grades 9–12. After moving to a new town, 16-year-old Wyatt falls for wild, unpredictable Greer, who, like Wyatt, has an incarcerated father. Abrahams' edgy, sexy thriller combines multifaceted characters with suspenseful questions about Wyatt's dad's innocence.
The Butterfly Clues, by Kate Ellison
Grades 9–12. Unable to control her obsessions, 16-year-old Lo finds herself digging into a local murder. Ellison's debut is a page-turning blend of violence, romance, and surprising glimpses into one girl's tumultuous mind.
The Case of the Gypsy Good-bye, by Nancy Springer
Grades 6–9. In this continuation of the standout Enola Holmes series, the (much) younger sister of Sherlock searches for a missing duchess while tracking down mysteries from her own past.
Cat Burglar Black, by Richard Sala
Grades 7–10. Enrolled in a boarding school dedicated to the finer arts of burglary, nimble K. embarks on a series of tiptoeing heists at the behest of a secret society in this caper-filled and gothically atmospheric graphic novel.
Chopsticks, by Jessica Anthony and illustrated by Rodrigo Corral
Grades 10–12. A teen piano prodigy goes missing, but that's just the tip of this mixed-media novel's tricky iceberg. Is her disappearance a result of her affair with an Argentinean neighbor or her increasingly unhinged performances?
Code Name Verity, by Elizabeth Wein
Grades 9–12. In this gut-wrenching mystery, Julie describes her life as a double-agent during WWII, all the while strapped to a chair after the latest round of Gestapo torture.
Code of Silence: Living a Lie Comes with a Price, by Tim Shoemaker
Grades 7–10.  This crackerjack thriller has a breakneck beginning: a robbery and brutal beating. But 13-year-old Cooper and his pals can't go to the police because they might be part of the problem. Realistically portrayed characters populate a gritty novel.
Complicit, by Stephanie Kuehn
Grades 9–12. Seventeen-year-old Jamie falls back into old disturbing patterns when his sister is released from juvie. Kuehn writes with the fleetness of a trained thriller author.
Dead Connection, by Charlie Price
Grades 9–12. Multiple voices, many belonging to adults, narrate this edgy, extrasensory mystery, which centers on a missing cheerleader and a high-school student who can hear the dead speak.
The Diamond of Drury Lane, by Julia Golding
Grades 7–10. Set in the early eighteenth century, this first title in the Cat Royal Quartet, about a young orphan charged with guarding a hidden treasure at London's Drury Theater, won Britain's 2006 Smarties Prize.
Down the Rabbit Hole, by Peter Abrahams
Grades 7–10. Ingrid's decision to run to soccer practice, rather than wait for a ride, begins a succession of events that draws her close to a killer. Abrahams begins his Echo Falls Mystery series with plenty of excitement, spot-on humor, and fully realized characters.
Drawing a Blank; or, How I Tried to Solve a Mystery, End a Feud, and Land the Girl of My Dreams, by Daniel Ehrenhaft and illustrated by Trevor Ristow
Grades 8–11. An inventive blend of mystery, adventure, and teen angst, Ehrenhaft's novel about a boy's search for his kidnapped father intersperses high-schooler Carlton's narrative with episodes from the superhero comic strip he draws.
Evil Genius, by Catherine Jinks
Grades 7–10. In this whiplash-inducing, high-tech thriller, a 13-year-old computer genius is recruited into a secretive agency and uncovers the chilling truth about both the leaders' intentions and his father's identity.
Eye of the Crow, by Shane Peacock
Grades 7–10. This first entry in Peacock's Boy Sherlock Holmes series stars a 13-year-old Sherlock, whose curiosity is piqued after an Arab youth insists that he has been wrongly arrested for a vicious London murder.
Fake I.D., by Walter Sorrells
Grades 8–11. On Chastity's sixteenth birthday, her mother disappears, leaving behind a handful of false identification cards. Sorrells masterfully maintains the suspense and terror as Chastity races to locate her mom.
The Falconer's Knot, by Mary Hoffman
Grades 8–11. Set in the palazzos and friaries of fourteenth-century Italy, Hoffman's detailed, exciting murder mystery includes romantic intrigues and empowering twists for the female characters.
Firehorse, by Diane Lee Wilson
Grades 7–10. In 1872 Boston, 15-year-old Rachel, an aspiring veterinarian, helps a firehouse horse recover from burns while the city searches for the cause of widespread, mysterious fires.
First Shot, by Walter Sorrells
Grades 7–12. Edgar Award winner Sorrells maintains taut suspense throughout this bleak, atmospheric, boarding-school thriller, narrated by teenage David, who suspects that his father is guilty of his mother's murder.
Four Secrets, by Margaret Willey
Grades 7–10. Three junior-high friends are locked up after being found guilty of kidnapping the class bully. The mystery twists like kudzu, creeping ever closer to truths that need to be disclosed.
Framed!, by Rose Malcolm
Grades 7–10. In this gripping entry in the new Traces series, set in a computer-controlled, near-future world, 16-year-old Luke and his computerized sidekick investigate a series of school murders. The school setting and grisly science dovetail smoothly with the story of friends, enemies, girlfriends, and bullies.
From Norvelt to Nowhere, by Jack Gantos
Grades 6–9. Who dun it this time? That's the question in this rambunctious sequel to Gantos' Newbery Medal–winning Dead End in Norvelt (2011). Gantos keeps readers guessing about his characters as the suspense builds.
Game, by Barry Lyga
Grades 10–12. Jazz Dent, teen son of a serial killer, is called upon by the NYPD to get inside the head of another killer on the loose. A serious (and bloody) novel.
Gentlemen, by Michael Northrop
Grades 10–12. At first, the Raskolnikov act put on by Mike's English teacher just seems like a ploy to bring Crime and Punishment home to the remedial set, but when a friend goes missing and the teacher starts behaving even more alarmingly, he finds it awfully hard to ignore the warning signs.
The Girl Is Murder, by Kathryn Miller Haines
Grades 7–10. Peppered by irresistible 1940s slang, this observant historical mystery has 15-year-old Iris putting to use what she's learned from her private-detective dad. Passionate, multilayered teen noir.
I Am Princess X, by Cherie Priest and illustrated by Kali Ciesemier
Grades 7–10. Three years after May's best friend, Libby, died in a car crash, she discovers a webcomic starring Princess X, the comic-book character they created together in fifth grade, which seems to suggest Libby's death was no accident.
I Hunt Killers, by Barry Lyga
Grades 9–12. Billy Dent was the serial killer, not his 17-year-old son, Jazz. But when a copycat begins replicating the famous murders, the cops bring in Jazz to help. Now if only he could bury his own killer instincts . . .
The Isle of Blood, by Rick Yancey
Grades 9–12. The Monstrumologist series takes a swerve into outright mystery: hundreds of pages of crackling, capering British-versus-Russian espionage occur before we meet this volume's monster.
Kill Switch, by Chris Lynch
Grades 9–12. As Da's mind begins to go, he starts leaking secrets of his government past—and dangerous old cronies start looming. So desperate young Daniel hits the road with Da in tow. Compact, unpredictable, disorienting, brilliant.
The Knife That Killed Me, by Anthony McGowan
Grades 10–12. A no-account teen falls under the influence of a savage bully who wields power with ruthless efficiency in this sobering thriller that cuts to the bone of adolescent violence and portrays the sometimes catastrophic consequences of never fitting in.
The Liar Society, by Laura and Lisa Roecker
Grades 7–10. After 15-year-old Kate receives a cryptic e-mail from her dead best friend, she finds herself pulled deeply into the secret societies at their private school. An evocative, nail-biting debut from a sister duo.
Me, the Missing, and the Dead, by Jenny Valentine
Grades 9–12. A famous pianist's funeral urn provides London teen Lucas with his first clue in the mystery of his father's disappearance. Psychic elements and authentic family drama deepen the complex mystery, narrated in Lucas' pitch-perfect voice.
The Missing Girl, by Norma Fox Mazer
Grades 9–12. Narrated in multiple viewpoints by strongly defined characters, this powerful story of a young girl kidnapped by an obsessive predator draws readers into a villain's psyche with chilling effectiveness.
The Mystery of the Third Lucretia, by Susan Runholt
Grades 7–10. A visit to an art museum draws best friends Kari and Lucas into an international forgery scheme with a previously unknown Rembrandt at its center.
Nickel Plated, by Aric Davis
Grades 8–11. In this moving, pitch-dark mystery, Nickel, a 12-year-old abuse survivor, sells marijuana and blackmails Internet pedophiles in order to fund his real profession: clandestine detective.
Paper Covers Rock, by Jenny Hubbard
Grades 9–12. This twist on A Separate Peace involves a pretty straightforward boarding-school death. But it's Hubbard's twisty, out-of-sequence delivery that turns the whole truth into a devastating patchwork mystery.
Paper Towns, by John Green
Grades 9–12. Of course, Margo Roth Spiegelman would have to go missing right after reconnecting with Quentin on an all-night caper of epic proportions. Now it's up to him to decipher the series of clues she left behind, revealing a very different Margo than Quentin had imagined.
Picture Me Gone, by Meg Rosoff
Grades 6–9. Mila, something of a mentalist, and her father set off to find his missing best friend. This story is presented as a mystery, and it is, but it's also a revealing look at the human condition.
The Raven Boys, by Maggie Stiefvater
Grades 9–12. The Raven Boys, friends at the Aglionby Academy, get involved with a mystery: finding the body of the sleeping king of Wales. But they're not the only ones on the hunt. A marvelously tangled tale.
Revolver, by Marcus Sedgwick
Grades 7-10. Set in the Arctic Circle in 1899 and 1910, Sedgwick's poetic historical mystery, a Printz Honor Book, builds suspense and reveals family secrets right up to its riveting conclusion.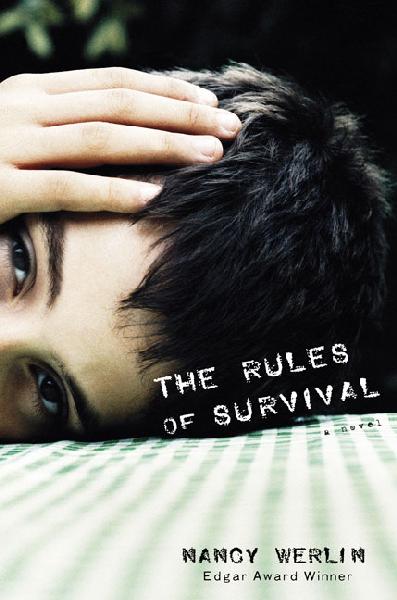 The Rules of Survival, by Nancy Werlin
Grades 7–10. Werlin reinforces her reputation as a master of the YA thriller with this haunting portrayal of three children who weather their mother's abuse and seek help from a man with his own violent secrets.
Sammy Keyes and the Cold Hard Cash, by Wendelin Van Draanen
Grades 6–9. In this exceptional entry in a consistent series, troublecentric Sammy finds herself suddenly in possession of a wad of cash, a windfall that leads to both mystery and mayhem.
Shakespeare's Secret, by Elise Broach
Grades 6–9. Sixth-grader Hero resents her family's move, until she learns that an enormous diamond, with links to Shakespeare, may be hidden in her new house. A sophisticated mystery with well-captured family dynamics and middle-school anxieties.
She Is Not Invisible, by Marcus Sedgwick
Grades 7–11. Because she is blind, London teen Laureth needs the help of her precocious little brother in getting to New York City and finding their missing father. A complex mystery that is both thrilling and thought-provoking.
Shift, by Jennifer Bradbury
Grades 7–12. After his best friend, Winn, disappears during a cross-country bike trip, college student Chris joins the search, even as he finds himself under suspicion. Vivid details of place and Chris' flashbacks of the trip enhance the mystery's mounting suspense.
Skink—No Surrender, by Carl Hiaasen
Grades 7–10. When Richard's missing cousin, Malley, drops a clue about spotting a rare bird, he knows she's in danger. With the help of Skink, a character from Hiaasen's adult fiction, Richard careens around Florida to track down his cousin.
Trigger, by Susan Vaught
Grades 9–12. Informed that he caused his own brain injury but unable to remember the incident, 17-year-old Jersey tries to solve his own mystery. Vaught's taught, original story will provoke thought about action, consequence, and redemption.
The Unfinished Life of Addison Stone, by Adele Griffin
Grades 9–12. This cerebral, Rashomon-like take on a young girl's life and untimely death unfolds in interviews and pictures, which raise intriguing questions about who might be ultimately responsible for her tragic demise.
We Were Liars, by E. Lockhart
Grades 7–12. A privileged family, a mysterious accident, secrets, lies, and a doozy of an ending make this an unforgettable read.
What I Saw and How I Lied, by Judy Blundell
Grades 8–12. This noirish historical thriller, in which 15-year-old Evie questions her relationship with her parents and a flirtatious ex-GI, explores myriad issues of post–WWII America, deftly woven into a girl's crushing coming of age.
You Killed Wesley Payne, by Sean Beaudoin
Grades 9–12. Teenage private detective Dalton Rev infiltrates Salt River High's clique warfare to solve the murder of student Wesley Payne, locate a missing hundred grand, and, hopefully, romance Wesley's sister in this ultraclever high-school noir.
Middle Readers
The Adventures of Jack Lime, by James Leck
Gr. 5–8. Leck cleverly retrofits the detective genre with kid-friendly noir touchstones in three short cases starring the narcoleptic, quick-thinking junior gumshoe Jack Lime.
Al Capone Does My Homework, by Gennifer Choldenko
Grades 5–8. In this final installment of the Alcatraz series, Moose Flanagan has a mystery to solve. Who burned down the family apartment? It's up to Moose to discover the truth.
The Calder Game, by Blue Balliett and illustrated by Brett Helquist
Grades 5–8. Mobile sculpture, hedge mazes, and word games all figure into this thoughtful stumper, in which young Calder Pillay (who shares a name with the famous artist) goes missing in England.
The Case of the Deadly Desperados, by Caroline Lawrence
Grades 4–6. In droll, colloquial first-person language, 12-year-old P. K. Pinkerton uses his cunning (and plenty of disguises) to outwit mysterious outlaws after his stepparents are scalped in 1862.
The Case of the Missing Marquess, by Nancy Springer
Grades 5–8. Enola, the 14-year-old niece of Sherlock Holmes, is drawn into two mysteries, both surrounding missing persons. The first title in a proposed series introduces a high-spirited heroine, breathtaking adventures, and cleverly conceived ciphers and clues.
The Case of the Stinky Socks, by Lewis B. Montgomery and illustrated by Amy Wummer
Grades 2–4. Opening the Milo & Jazz Mysteries series, this book hits all the right notes for armchair sleuths as two aspiring kid detectives pool their wits to discover what happened to a pair of lucky sweat socks.
The Clue of the Linoleum Lederhosen, by M. T. Anderson and illustrated by Kurt Cyrus
Grades 4–7. Anderson continues his satirical Thrilling Tales series with an expanded cast of young characters, whose vacation becomes a series of hilarious capers featuring red herrings, both figurative and literal.
The Crossroads, by Chris Grabenstein
Grades 5–8. This modern ghost story incorporates high-velocity action into a creepy psychological thriller, sending 11-year-old Zack Jennings on a collision course with a haunted intersection and a murderous tree.
The Curse of the Pharaoh, by Steven Stevenson and illustrated by Stefano Turconi
Grades 3–5. Twelve-year-old Londoner Agatha Mistery surrounds herself with a cast of sleuths who solve well-plotted mysteries like this one, which involves a missing Egyptian artifact.
The Dunderheads, by Paul Fleischman and illustrated by David Roberts
Grades 3–5. A group of kids, each blessed with a hyperspecialized skill set, join forces to infiltrate the lair of a most fearsome teacher and retrieve their classmate's confiscated trinket.
Escape from Mr. Lemoncello's Library, by Chris Grabenstein
Grades 4–7. Eccentric game designer Mr. Lemoncello has just funded a special new library. Twelve lucky children are chosen for a special overnight in the building, but when they awaken, they find a game is afoot, with the prize going to the one who can find his way out.
The Ghosts of Tupelo Landing, by Sheila Turnage
Grades 4–6. The absorbing sequel to Three Times Lucky (2011) reacquaints readers with the town's quirky inhabitants and introduces a new case for the Desperado Detective agency.
Gilda Joyce, Psychic Investigator, by Jennifer Allison
Grades 5–7. Thirteen-year-old Gilda applies her psychic sleuthing to the puzzling story of a relative's death. The characters' psychological depth elevates this credible mystery.
Greenglass House, by Kate Milford and illustrated by Jaime Zollars
Grades 5–8. When five unexpected guests arrive at Greenglass House, the inn Milo and his parents live in and operate, each of them loses an object. While Milo investigates, he discovers the house's fascinating history.
Griff Carver, Hallway Patrol, by Jim Krieg
Grades 4–7. Pitch perfect from start to finish, veteran TV writer Krieg's fiction debut about a brilliant, tough 13-year-old school Safety Patrol cop will have even the most hardboiled whodunit fans rolling in the aisles.
Hilda and the Black Hound, by Luke Pearson
Grades 2–5. Someone has been wreaking havoc all over Hilda's town, and only she has the patience and sense of wonder to solve the case. In gorgeous, jewel-toned panels, plucky Hilda uses her ingenuity to uncover the fantastic truth.
Hold Fast, by Blue Balliett
Grades 4–7. When 11-year-old Early's father disappears and her family becomes homeless, it's up to her to figure out what happened and why.
If You Find This, by Matthew Baker
Grades 4–7. On the Lake Michigan shore, an unlikely group is brought together by the promise of buried treasure. With a vivid setting and an original voice, this Goonies-esque adventure offers much more than just fortune hunting.
The Incorrigible Children of Ashton Place: The Hidden Gallery, by Maryrose Wood and illustrated by Jon Klassen
Grades 4–6. In this wholly satisfying follow-up to The Mysterious Howling (2010), the Ashton household is on the move to London, where governess Penelope hopes to civilize her "incorrigible" charges even as she encounters more questions about their backgrounds and her own connections to them.
Island of Thieves, by Josh Lacy
Grades 4–7. A search for hidden treasure leads to plenty of adventure as Tom and his not-quite-upstanding uncle find themselves kidnapped in Peru almost as soon as they step off the plane.
Kiki Strike: Inside the Shadow City, by Kirsten Miller
Grades 5–8. Led by leprechaun-size Kiki Strike, a team of precocious 12-year-old girls descends to a fantastical Manhattan underworld and attempts to outwit a terrorist plot against New York City.
Lantern Sam and the Blue Streak Bandits
, by Michael D. Beil
Grades 4–6. In 1938, 10-year-old Henry boards the Shoreliner express train from New York to Chicago. When his friend Ellie is kidnapped, Henry, the train conductor, and a talking cat join forces to rescue her and find themselves entangled in a jewelry heist.
The Lemonade Crime, by Jacqueline Davies
Grades 4–6. This sequel to The Lemonade War (2007) finds siblings Jessie and Evan instigating an after-school trial of a classmate, who might have stolen $208 of earnings. A savvy introduction to law and a realistic depiction of kid emotions.
The London Eye Mystery, by Siobhan Dowd
Grades 5–8. After his cousin disappears from a London tourist attraction, young Ted faces his own psychological challenges as he searches for his relative. Well-realized family relationships and Ted's curious mental circuitry are just as compellingly drawn as the page-turning, contemporary mystery.
Madhattan Mystery, by John J. Bonk
Grades 5–8. Lexie thinks she and her brother are just going to New York to visit her aunt. Then she overhears details of a jewel heist and so begins a Big Apple adventure. Good plot; good characters.
Masterpiece, by Elise Broach and illustrated by Kelly Murphy
Grades 3–6. The involving world of art history and the miniature world of arthropods meet in this story of two fast friends, a boy and a beetle, who get caught up in a plot to heist a Dürer masterpiece from the Metropolitan Museum.
The Memory Bank, by Carolyn Coman and illustrated by Rob Shepperson
Grades 4–6. Weaving in elements of fantasy, this illustrated, genre-bending mystery follows a young girl to a Memory Bank, where both memories and dreams are sorted and stored. Surprising twists and revelations drive this sweeping puzzle of a story.
The Missing Manatee, by Cynthia DeFelice
Grades 5–8. After young Skeet finds a dead manatee in Florida's coastal waters, he searches for the cause of the animal's death. The fast-paced mystery, vivid setting, and strong characters will hook readers.
Mr. Chickee's Funny Money, by Christopher Paul Curtis
Grades 4–6. Mostly mystery with a touch of fantasy, the first title in the Flint Future Detective series follows bright kid Steven, who receives a quadrillion-dollar bill from a blind neighbor. A heady mix of conspiracies and everyday happenings.
Murder at Midnight
, by Avi
Grades 5–8. Political intrigue in Renaissance Italy forms the backbone of this historical suspense story, as an illiterate boy and his illusionist master navigate the perilous triangle of a magic-fearing king, his plotting son, and a nefarious advisor.
The Mystery of Meerkat Hill: A Precious Ramotswe Mystery for Young Readers, by Alexander McCall Smith and illustrated by Iain McIntosh
Grades 3–6. The No. 1 Ladies' Detective Agency may be years in the future, but Precious, growing up in Botswana, already has her skill set in place as she tries to find out what happened to a family's cow.
The Puzzling World of Winston Breen, by Eric Berlin
Grades 4–6. Twelve-year-old puzzle whiz Winston is stumped when he encounters a set of strange, lettered tiles that seem to link members of his town. An ingenious, brain-teasing mystery reminiscent of Ellen Raskin's Westing Game (1978).
The Red Blazer Girls: The Ring of Rocamadour, by Michael D. Beil
Grades 5–8. Three seventh-grade girls at a private school on the Upper East Side find themselves on a scavenger hunt wrapped in clues about religion, literature, and math, with a museum-quality treasure at its end.
Sammy Keyes and the Dead Giveaway, by Wendelin van Draanen
Grades 5–8. In one of the strongest entries in this popular series, seventh-grader Sammy worries about school dances and other teen rites as she investigates the shady intentions of politicians and developers in a broken-down neighborhood.
The Secret Science Alliance and the Copycat Crook, by Eleanor Davis
Grades 4–6. In this edifying graphic novel, after three kids united by a mutual affinity for science and gadgetry have their tip-top-secret invention notebook stolen by a scheming scientist, they put their imaginative doohickeys to work fending off his planned museum heist.
Theodosia and the Serpents of Chaos, by R. L. LaFevers and illustrated by Yoko Tanaka
Grades 5–8. A search for an amulet stolen from her parents' London antiquities museum sends 11-year-old Theodosia into a terrifying international battle among secret societies. High action and precise details will keep readers engaged in this supernatural mystery, set in the early twentieth century.
Three of Diamonds, by Anthony Horowitz
Grades 5–8. Thirteen-year-old Nick and his bumbling older brother return in a fast-paced story about the search for a missing philanthropist. Clever puns and deadpan commentary are sure to amuse mystery lovers.
Three Times Lucky, by Sheila Turnage
Grades 4–6. Mysteries abound in this book set in a small North Carolina town and narrated by sixth-grader Mo, who wants to know who rescued her from the creek when she was a newborn and who has murdered one of the town's most unlikable residents.
Treasure of Dead Man's Lane and Other Case Files, by Simon Cheshire and illustrated by R. W. Alley
Grades 4–7. In this second book in the Saxby Smart, Private Detective series, the canny preteen sleuth returns for three more mysteries—all solved with unusually sharp observation and deductive logic.
When You Reach Me, by Rebecca Stead
Grades 4–7. Not a mystery in the traditional sense of the word, this short novel is nonetheless wrapped tightly in enigmas as sixth-grader Miranda tries to puzzle out the cryptic messages she receives about saving her friend's life.
Wonderstruck, by Brian Selznick
Grades 4–8. Two parallel stories set 50 years apart—one told in text, the other solely in illustrations—drive this kid-friendly mystery about silence, opening one's eyes, and the interconnectedness of life
Young Readers

The Composer Is Dead, by Lemony Snicket and illustrated by Carson Ellis
K–Grade 3. When the composer is found murdered, a blustery detective questions all the sections of the orchestra, allowing Snicket to deliver his charmingly snide humor as well as a sly introduction to the crafting and butchering of classical music.
Hermelin the Detective Mouse
, by Mini Grey
PreS–Grade 3. Hermelin observes a series of mysteries on his street and reveals the solutions in notes to his human neighbors. Will they be so welcoming of their puny private eye when they find out he's a mouse?
What Really Happened to Humpty?, by Jeanie Franz Ransom and illustrated by Stephen Axelsen
Grades 1–4. Humpty's younger brother, the hard-boiled Joe Dumpty, hunts down the perp in this enchanting picture-book send-up of classic detective stories scrambled with fairy-tale characters.
Monica Bertz served as a
Booklist
's intern in spring of 2015. She holds a bachelor's degree in English Literature from George Washington University. Besides reading, she enjoys binge-watching historical dramas and arguing with strangers about hockey over the internet.